Coronavirus (COVID-19) News & Resources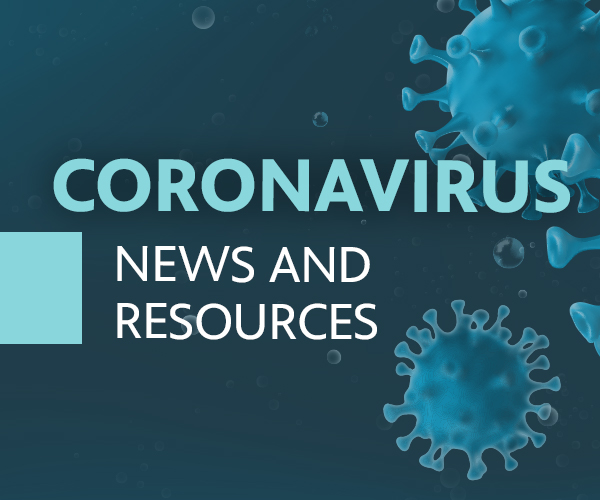 We encourage Brown County businesses and residents to monitor the situation and be diligent in protecting themselves. The Chamber has compiled resources, local, state, and national, for its business members and the general public.
Our goal is to minimize the impact on our community by looking to experts for guidance related to COVID-19.
Disclaimer: Please remember the Brown County Chamber of Commerce is not a health official or government official. Our goal is to share information that is accurate and unbiased in a timely manner. Please seek additional information from the linked sources provided. If you are sick, or feel sick, please contact your healthcare provider and follow their instructions.
U.S. Small Business Administration
SBA Disaster Assistance in Response to the Coronavirus - The U.S. Small Business Administration is offering all U.S. states and territories low-interest federal disaster loans for working capital to small businesses suffering substantial economic injury as a result of the Coronavirus (COVID-19).
U.S. Senate Committee on Small Business & Entrepreneurship
Small Business Owner's Guide to the CARES Act -  To help small business owners and entrepreneurs better understand the new programs that will soon be available to them, we have created a comprehensive guide to many of the small business provisions in the Coronavirus Aid, Relief, and Economic Security (CARES) Act that was just passed by Congress. These programs and initiatives are intended to assist business owners with whatever needs they have right now.
U.S. Chamber of Commerce
U.S Chamber's Guide to PPP Loan Forgiveness - Under the Paycheck Protection Program (PPP) created by the CARES Act, loans may be forgiven if borrowers use the proceeds to maintain their payrolls and pay other specified expenses. The Treasury Department and Small Business Administration recently released the application form and instructions for loan forgiveness.
PPP borrowers must apply for loan forgiveness with the lender that processed the loan. This guide is designed to help borrowers understand the process by which their loan forgiveness amount will be calculated and the overall approach of the loan forgiveness process.
Guide to SBA's Economic Injury Disaster Loans (EIDL) - The Coronavirus Aid, Relief, and Economic Security (CARES) Act expands the Small Business Administration's long-standing Economic Injury Disaster Loan Program (EIDL). The EIDL program was created to assist businesses, renters, and homeowners located in regions affected by declared disasters.
Guide to the Employee Retention Tax Credit - The Coronavirus Aid, Relief, and Economic Security (CARES) Act created a new employee retention tax credit for employers who are closed, partially closed, or experiencing significant revenue losses as a result of COVID-19.
Centers for Disease Control and Prevention
Coronavirus (COVID-19) What you Need to Know - This is a rapidly evolving situation and CDC will provide updated information and guidance as it becomes available.
U.S. Department of Labor
Coronavirus Resources - The U.S. Department of Labor has resources to help workers and employers prepare for the COVID-19 virus.
Families First Coronavirus Response Act (FFCRA or Act) - The FFCRA requires certain employers to provide employees with expanded family and medical leave for specified reasons related to COVID-19. The Department of Labor's (Department) Wage and Hour Division (WHD) administers and enforces the new law's paid leave requirements.
Ohio Department of Health
Responsible Restart Ohio - Responsible RestartOhio is about protecting the health of employees, customers, and their families; supporting community efforts to control the spread of the virus; and, leading in responsibly getting Ohio back to work.
Sector Specific Operating Requirements - The following are sector specific operating requirements for businesses to open as part of Responsible RestartOhio.
Resources for Economic Support - State leaders are working to ensure resources are readily available to Ohio businesses and workers to ensure we all weather this difficult time.
Ohio Governor Mike DeWine
Latest Updates from the Governor of Ohio.
Office of Small Business Relief
Resources for Economic Support - The Office of Small Business Relief (OSBR) is focused on identifying and providing direct support to the state's nearly 950,000 small businesses to help during the current public health crisis and to position them for a strong rebound.
Governor's Office of Workforce Transformation
COVID-19 Job Search Resource - The Governor's Office of Workforce Transformation has developed a website specifically geared toward matching essential businesses with Ohioans who are able and willing to work as an essential employee during the COVID-19 crisis. Both essential businesses and current job seekers can visit Coronavirus.Ohio.gov/JobSearch to post and search.
The Ohio Channel
Updates from Gov. Mike DeWine - The Ohio Channel provide the residents of Ohio with unbiased, unedited, and non-partisan access to public proceedings of state government and to inform the public about current topics that affect their communities.
Ohio Bureau of Workers' Compensation
The Ohio Bureau of Workers' Compensation's most frequently asked questions regarding COVID-19.
Ohio Department of Job and Family Services
Coronavirus and Unemployment Insurance Benefits - An executive order issued by Governor DeWine expands flexibility for Ohioans to receive unemployment benefits during Ohio's emergency declaration period. Unemployment benefits will be available for eligible individuals who are requested by a medical professional, local health authority, or employer to be isolated or quarantined as a consequence of COVID-19, even if they are not actually diagnosed with COVID-19. In addition, the waiting period for eligible Ohioans to receive unemployment benefits will be waived.
Ohio Chamber of Commerce
COVID-19 Business Resources - This page serves to be central hub for Ohio business owners to view current temporary restrictions, available resources to help curb the COVID-19 impact on your business and pending legislation addressing COVID-19 and aiming to provide additional relief to businesses.
Brown County Department of Health
The Brown County Health Department carries out the mandated services required by the Ohio Department of Health, the Ohio Revised Code (ORC) and the Ohio Administrative Code (OAC).  In addition to those mandated services, the health department provides both services for fees and free services in order to maintain the best health possible for our citizens in Brown County.
Need Help? Call 211 to Connect to Services
United Way 211 - DIAL 211 or 513-721-7900 | TTY: 513-762-7250 | EMAIL: uw211@uwgc.org
We're here to help – 24 hours a day, seven days a week – wherever life takes you. Dial 211 to speak to a trained professional who can connect you to essential community services. There's 411 for information and 911 for emergencies, but you can call 211 when you need help and don't know where to turn. Serving Hamilton, Clermont, and Brown Counties in Ohio; Boone, Kenton, Campbell and Grant in Kentucky.
As of today's date, while the information provided on this web page is intended to be accurate, it should not be considered legal advice. These programs are rapidly evolving and we cannot be held responsible for any errors or omissions. Please contact your local bank, SBA and U.S. Treasury websites for updated information. You should also consult with your tax, legal or financial advisor to make the right choice for your business.