Coronavirus (COVID-19) News & Resources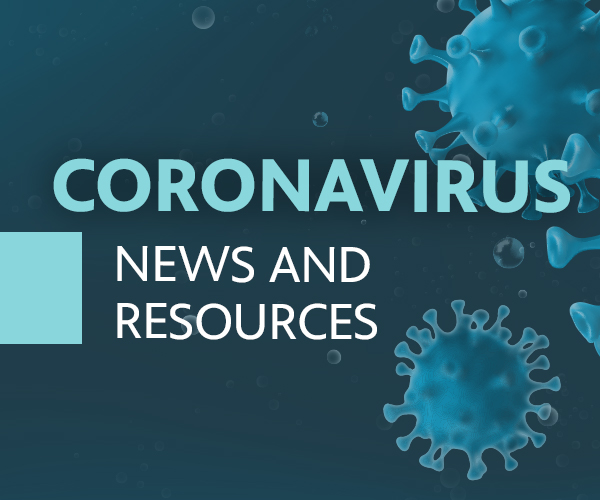 We encourage Brown County businesses and residents to monitor the situation and be diligent in protecting themselves. The Chamber has compiled resources, local, state, and national, for its business members and the general public.
Our goal is to minimize the impact on our community by looking to experts for guidance related to COVID-19.
Disclaimer: Please remember the Brown County Chamber of Commerce is not a health official or government official. Our goal is to share information that is accurate and unbiased in a timely manner. Please seek additional information from the linked sources provided. If you are sick, or feel sick, please contact your healthcare provider and follow their instructions.
U.S. Small Business Administration
SBA Disaster Assistance in Response to the Coronavirus - The U.S. Small Business Administration is offering all U.S. states and territories low-interest federal disaster loans for working capital to small businesses suffering substantial economic injury as a result of the Coronavirus (COVID-19).
The prior online portal is no longer accepting e-applications. Rather businesses are supposed to complete PDF forms offline and upload them to the website. Additionally, businesses will no longer be able to look up application status. The link leads to location of new documents.  Click here to apply.
U.S. Senate Committee on Small Business & Entrepreneurship
Small Business Owner's Guide to the CARES Act -  To help small business owners and entrepreneurs better understand the new programs that will soon be available to them, we have created a comprehensive guide to many of the small business provisions in the Coronavirus Aid, Relief, and Economic Security (CARES) Act that was just passed by Congress. These programs and initiatives are intended to assist business owners with whatever needs they have right now.
U.S. Chamber of Commerce
U.S. Chamber's Coronavirus Emergency Loans Small Business Guide and Checklist - The Coronavirus Aid, Relief, and Economic Security (CARES) Act allocated $350 billion to help small businesses to keep workers employed amid the pandemic and economic downturn.
Known as the "Paycheck Protection Program," the initiative provides 100% federally guaranteed loans to small businesses who maintain their payroll during this emergency. Importantly, these loans may be forgiven if borrowers maintain their payrolls during the crisis or restore their payrolls afterward
Combating the Coronavirus - The U.S. Chamber is working closely with the White House, U.S. government agencies, and foreign government officials to inform and equip businesses with the most important and up-to-date information to prevent the spread of the virus and prepare businesses for the near and long-term impact.
Centers for Disease Control and Prevention
Coronavirus (COVID-19) What you Need to Know - This is a rapidly evolving situation and CDC will provide updated information and guidance as it becomes available.
The President's Coronavirus Guidelines for America
15 Days to Slow the Spread - President Trump and the White House Coronavirus Task Force issued new guidelines to help protect Americans during the global Coronavirus outbreak.
U.S. Department of Labor
Coronavirus Resources - The U.S. Department of Labor has resources to help workers and employers prepare for the COVID-19 virus.
Families First Coronavirus Response Act (FFCRA or Act) - The FFCRA requires certain employers to provide employees with expanded family and medical leave for specified reasons related to COVID-19. The Department of Labor's (Department) Wage and Hour Division (WHD) administers and enforces the new law's paid leave requirements.
Internal Revenue Service
Tax Payment Deadline Extension - The Treasury Department and the Internal Revenue Service are providing special tax filing and payment relief to individuals and businesses in response to the COVID-19 Outbreak. The filing deadline for tax returns has been extended from April 15 to July 15, 2020. The IRS urges taxpayers who are owed a refund to file as quickly as possible. For those who can't file by the July 15, 2020 deadline, the IRS reminds individual taxpayers that everyone is eligible to request an extension to file their return.
U.S. Department of Treasury
Resources, Updates, and What You Should Know - The Treasury Department is supporting American workers and businesses who are impacted by the coronavirus. In February, Secretary Mnuchin was appointed to the President's Coronavirus Task Force, where he meets daily with the Vice President and our nation's top health officials.
Ohio Issues "Stay at Home" Order
Ohio Governor Mike DeWine, Lt. Governor Jon Husted, and Ohio Department of Health Director Amy Acton, M.D. MPH, today announced that Ohio will be under a "Stay at Home" order.
The order will go into effect beginning Monday, March 23, 2020, at 11:59 p.m. and will remain in effect until 11:59 p.m. on April 6, 2020, unless the order is rescinded or modified.  Ohio Governor Mike DeWine announced today, April 2, 2020, that Ohio's Stay at Home order has been extended until 11:59 p.m. on May 1, 2020.
Read the full order here: Director's Stay At Home Order
Read the full order here: Amended Director's Stay at Home Order
Stay At Home Order Frequently Asked Questions - This order prohibits holding gatherings of any size and closes all nonessential businesses. It does NOT prohibit essential activities like going to the grocery store, receiving medical care, or taking your pet for a walk. Residents can return home from out of state and can leave the state.
Ohio Department of Health
Resources for Economic Support - State leaders are working to ensure resources are readily available to Ohio businesses and workers to ensure we all weather this difficult time.
Ohio Governor Mike DeWine
Latest Updates from the Governor of Ohio.
Governor's Office of Workforce Transformation
COVID-19 Job Search Resource - The Governor's Office of Workforce Transformation has developed a website specifically geared toward matching essential businesses with Ohioans who are able and willing to work as an essential employee during the COVID-19 crisis. Both essential businesses and current job seekers can visit Coronavirus.Ohio.gov/JobSearch to post and search.
The Ohio Channel
Updates from Gov. Mike DeWine - The Ohio Channel provide the residents of Ohio with unbiased, unedited, and non-partisan access to public proceedings of state government and to inform the public about current topics that affect their communities.
Ohio Department of Job and Family Services
Coronavirus and Unemployment Insurance Benefits - An executive order issued by Governor DeWine expands flexibility for Ohioans to receive unemployment benefits during Ohio's emergency declaration period. Unemployment benefits will be available for eligible individuals who are requested by a medical professional, local health authority, or employer to be isolated or quarantined as a consequence of COVID-19, even if they are not actually diagnosed with COVID-19. In addition, the waiting period for eligible Ohioans to receive unemployment benefits will be waived.
Ohio Chamber of Commerce
COVID-19 Business Resources - This page serves to be central hub for Ohio business owners to view current temporary restrictions, available resources to help curb the COVID-19 impact on your business and pending legislation addressing COVID-19 and aiming to provide additional relief to businesses.
Ohio Secretary of State
The Ohio General Assembly has determined that Ohio will complete the 2020 primary election on April 28, 2020. The election will be largely completed by mail, with limited in-person voting on April 28th for the disabled and those without a home mailing address. Please visit VoteOhio.gov to request your Vote-by-Mail ballot.
Ohio Attorney General Dave Yost
Yost Warns of an Outbreak of Scams Related to Coronavirus - Yost encourages Ohioans to follow these tips to avoid coronavirus-related scams.
Brown County Department of Health
The Brown County Health Department carries out the mandated services required by the Ohio Department of Health, the Ohio Revised Code (ORC) and the Ohio Administrative Code (OAC).  In addition to those mandated services, the health department provides both services for fees and free services in order to maintain the best health possible for our citizens in Brown County.
Greater Cincinnati Foundation and United Way
COVID-19 Regional Response Fund - Greater Cincinnati Foundation and United Way partnered to activate a coalition of philanthropy and business partners to create the COVID-19 Regional Response Fund. We hope that you will consider a donation to support our community and to ensure families can access basic needs in this time of crisis. If your organization needs help now in any of the following categories: food and security, housing and shelter, medical response, child care and eldercare, email at: COVID-19@GCFDN.ORG
Need Help? Call 211 to Connect to Services
United Way 211 - DIAL 211 or 513-721-7900 | TTY: 513-762-7250 | EMAIL: uw211@uwgc.org
We're here to help – 24 hours a day, seven days a week – wherever life takes you. Dial 211 to speak to a trained professional who can connect you to essential community services. There's 411 for information and 911 for emergencies, but you can call 211 when you need help and don't know where to turn. Serving Hamilton, Clermont, and Brown Counties in Ohio; Boone, Kenton, Campbell and Grant in Kentucky.