Brown County Painted Murals
The county has many murals painted by artists and students, some depicting our history and some patriotic.
One mural, located inside the Georgetown, Ohio post office, represents the importance of the tobacco industry and the impact it has had on the growth of the Brown County area.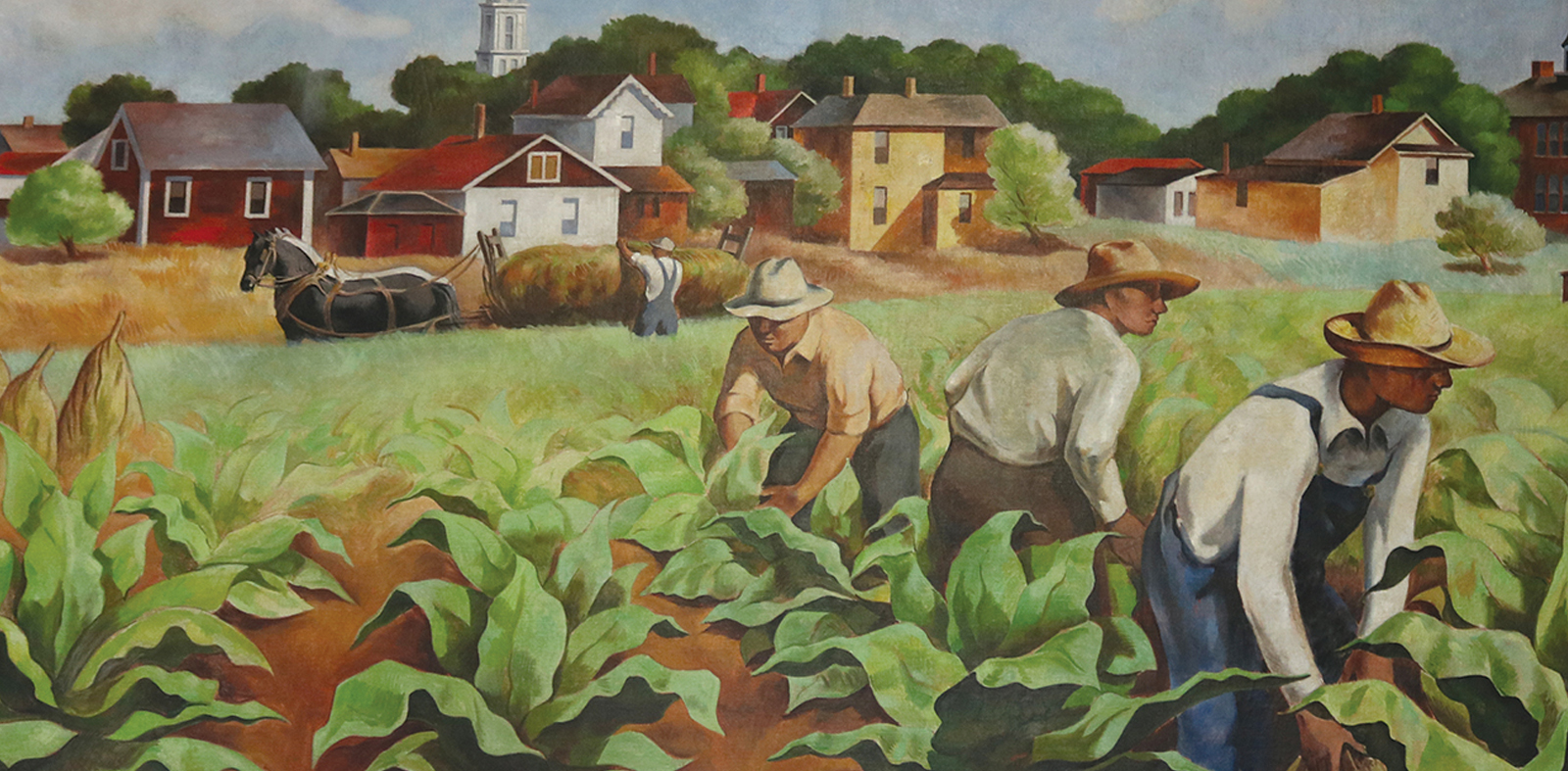 Mail Pouch Tobacco Barns
Once common in Brown County and often seen on a country ride in the 1950s and 1960s, Mail Pouch Tobacco barns are hard to find these days.
The advertisements for Mail Pouch Tobacco promoted a chewing tobacco product that was manufactured by the Bloch Brothers Tobacco Company in Wheeling, West Virginia. Farmers with barns that had a side with suitable visibility from the road were offered a free paint job and often a yearly stipend of tobacco.
When Lyndon B. Johnson passed the Highway Beautification Act in 1965, this ended a lot of highway advertising. The practice of barn painting continued, but in 1974 the act was amended. The amendment allowed landmark signs painted on barns that were of historical significance. This amendment made the Mail Pouch Tobacco Barn an officially recognized historic landmark.